The 2020 Guide to Buying Telegram Members
Are people buying members for their telegram channels and groups?
Lets take a look at Google Trends to check the trend popularity for the keyword Telegram Members.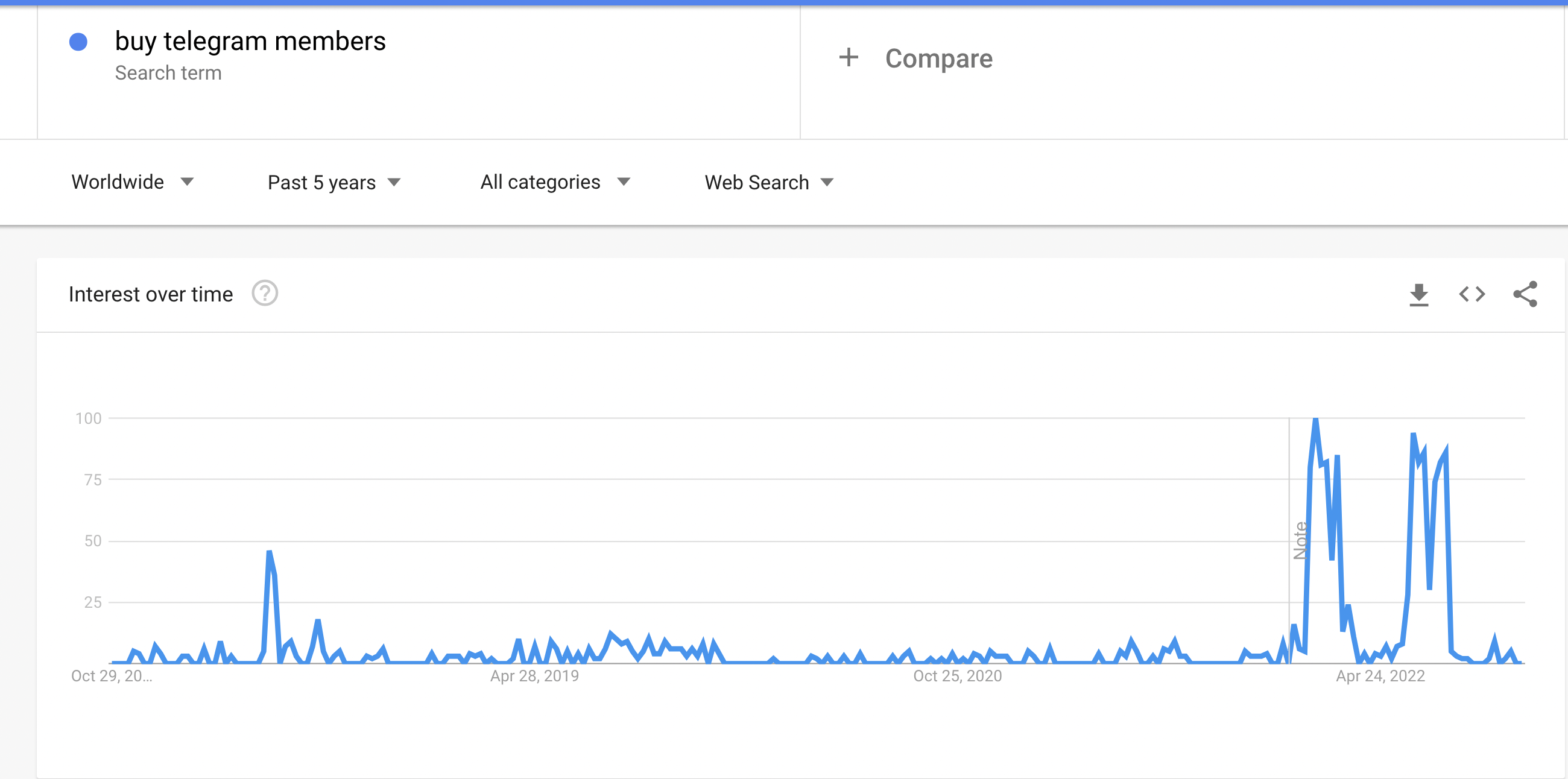 As you can see, starting from 2015, where Telegram started getting popular,
Telegram channel and group owners are getting more interested in buying members and subscribers.
But the question is, What are the different types of Telegram members and how can I choose the best that suits my needs?
This chart illustrates different types Telegram members services, including their features and details.
What are different types of Telegram members?
Service
Type
Max Possible
Targeted
Daily Drop Rate
Offline Channel Subscribers
Fake
200,000
No!
0.2%
Buy Now!
Real Channel Subscribers
Real
2,000,000
No! (Random People)
1%
Buy Now!
Offline Group Members
Fake
20,000

No!
0.1%
Buy Now!
Real Untargeted Group Members
Real
200,000
No! (Random People)
1%
Buy Now!
Targeted Group Members
Real
200,000
Yes!
0.5%
Buy Now!
Having read the above chart, you can now decide what type of service you want to use for boosting your Telegram channel or group. But now you may ask
How can I buy Telegram members?
Hopefully, Our website provides all the service above at a very reasonable rate. Next to each package is a Buy Now! button that will redirect you to the page related to each service. There you need to choose the number of members or subscribers that you need and then you will need to type in your Telegram channel or group link and also you personal Telegram username (for any possible follow-up from ourside) and choose the Paypal or Bitcoin and make the payment. Your order will be started as soon as the payment is seen!
How can I get free members in Telegram?
By sharing this post on social media and contacting and notifying us about your successful share, We will add free members to your channel or group as a gift! Don't hesitate to share and get free members!
Author: Amin Etesamian
---